Here are three harsh facts that you need to face. And I'll help you to deal with them, so you can make your business stronger.
1. You have no "right" to high profits
Actually, there are only FOUR ways to grow your profits:
– Get more leads
These can be walk-ins, phone calls, email opt-ins, whatever. But to make more sales, you need an opportunity to talk to more people.
– Improve your conversion ratio
It's pretty obvious: you'll earn more when you convert more leads into clients, customers or patients. But are you even measuring this ratio, right now?
– Lift average sale value
I'm guessing that you have more than just one product or service. (If not, then right there is where we'll start!) So if you've spent the money to acquire and service a buyer, then why not sell them more, or bigger, or better? There's a whole range of up-sell, cross-sell, down-sell and on-sell strategies which you can use to increase the value of every purchaser.
– Grow repeat purchases
What can you do to encourage your customer, client, or patient, to buy from you again? Even a new car needs to be replaced a few years later, but most products and services can be supplied more often – sometimes two or three times in a year.
2. You need to stop working IN your business
As Michael Gerber explained in his wonderful 'E-myth' series, most businesses are started by "technicians." That is, they're people who are good at what they do and want to be doing it for themselves and not for a boss.
Trouble is, your business needs a whole lot more in order to succeed. You may have heard it said: "You need to work ON your business, not IN it."
You'll need to plan what you should be doing with your time.
3. You must embrace rapid change
I know, you're too busy running your business. You haven't the time to dedicate yourself to becoming a better marketer. To stay across all the changes that are exploding online.
So you stay with the marketing activities you're familiar with – hoping that, somehow, they'll work again.
However, you'll likely need to make fundamental changes in the way you think of your business, and the way you present yourself to clients.
I'll help you to rebuild your marketing so you can keep up with the myriad ways of reaching your prospects.
What to expect from your Makeover. . .
Simply put, I'll restructure your marketing for better results.
1. I'll assess your Marketing Objectives to ensure you're meeting the needs of your target markets (and that they've been correctly identified, too.)
2. I'll show you content strategies to Build Your Authority in your marketplace
3. I'll work on the Conversion Optimization of your website
4. I'll look at your Sales Funnel, both online and offline, to create a streamlined revenue system.
5. I'll review your Promotion Strategies to be sure you don't have a 'message to market' failure
6. And I'll set up a plan for you to Grow Your Profits.
This is a comprehensive process, so I can work with only four businesses each month.
And you'll need to apply for a makeover, so we can have a preliminary discussion (it's free.)
That's because I need to be sure, before I start, that I can help you generate NEW revenue of at least TEN TIMES your investment.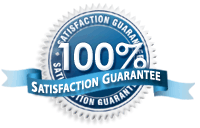 And that's guaranteed – or I'll work with you until that figure is achieved.
If this sounds exciting for your business, then apply for a makeover here