Years ago, I went to a conference where one of the presenters said he wanted an interactive session and asked for questions from the audience. To give people confidence in asking, he stuck a $10 bill on the board and promised to pay it to the person who asked the first silly question.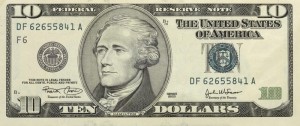 As the questions started to flow, he took the bill down and put it back in his pocket. He grinned and said: "there's no such thing as a silly question."
But HAVING SOMEONE TO ASK is what makes the difference when you're running your own business.
It's almost impossible to find someone who has the experience to mentor you, or to find a group of business owners in a similar situation, who you can turn to for advice or ask about their experiences.
People to guide you. Or to clip you on the ear and say "NO! That's a dumb idea! HERE'S what you should do instead." That's what the mastermind is for . . .
The Results Mastermind includes: 
One (1x) 50-minute one-on-one Skype Call per month. During the call we'll go over your results for the month and discuss performance indicators. At the end of the call we'll modify your marketing action plan, which you'll implement before our next call.
Weekly Check-ins: During our Skype call we'll set due dates for your action items and every Friday I'll check in by email to see if you've hit any obstacles or if any new issues have arisen.
Private Facebook Group Access: You'll have access to the exclusive Results Mastermind Facebook group to discuss your progress, ask questions and get advice from me and from other mastermind members.
Reasonable Email Access: Only Results Mastermind members have direct email access to me.
Mastermind membership is $2,500 per month, which is quickly recovered in promotional ideas, copywriting suggestions, advertising reviews, conversion tips, and more.
Unfortunately, space is limited. There can be only 20 mastermind members at any given time.
Currently there are NO places available.
If you'd like to be advised when a place opens up in the Results Mastermind, then click here to join the waiting list.
(This does NOT confirm a place, it means we can discuss you joining if a place opens.)